Presentation Night 2019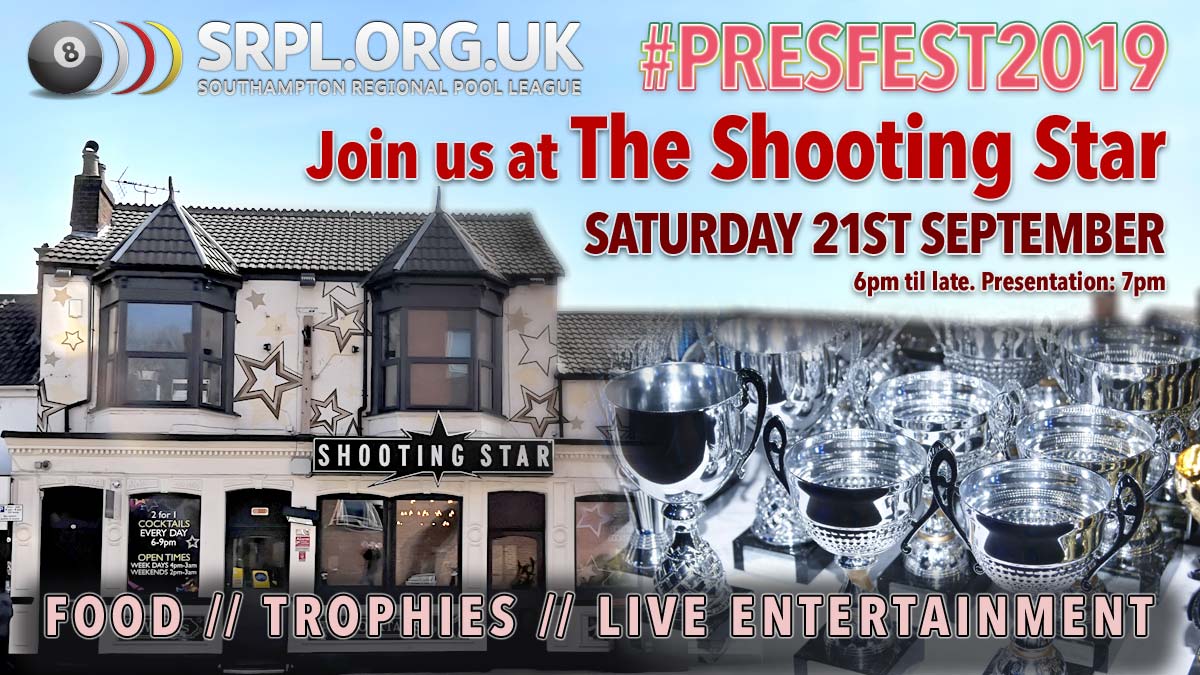 Join us from 6pm at the Shooting Star on Saturday 21st September for our Presentation Night to celebrate the Winter 2018/19 and Summer 2019 seasons.
In an SRPL first we hope to be presenting the trophies in the large garden; weather permitting! As always, the event is open to EVERYONE whether you're collecting a trophy or not so please come along to support the league and enjoy the food, trophies and live entertainment all courtesy of the SRPL!
Join the Facebook event here and invite your friends too!
Posted: April 2nd 2019